Philosophical Contributions to Christian Spiritual Formation: An Interview with Steve Porter
January 20, 2018
Posted by Joe Gorra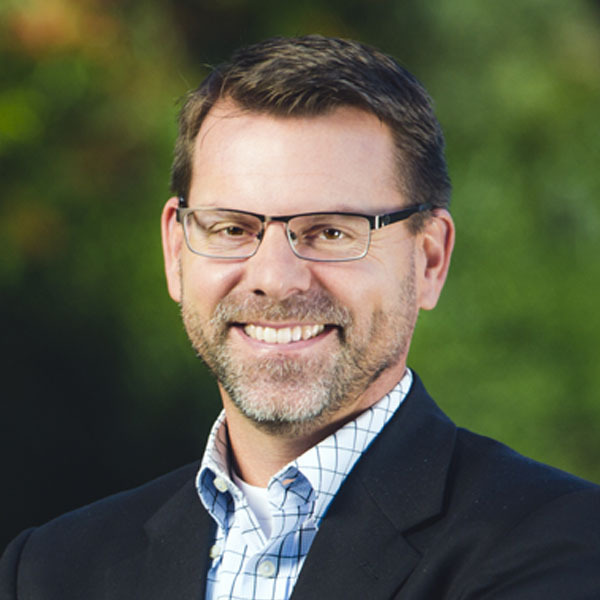 We recently interviewed Steve Porter about his own journey, about philosophical contributions to Christian spiritual formation literature, and the tenth anniversary of the Journal of Spiritual Formation & Soul Care (JSFSC). Steve's role [among other things] includes teaching theology and philosophy for Talbot School of Theology's Institute for Spiritual Formation and Rosemead School of Psychology. He is also the Managing Editor of the JSFSC. Currently, he is also a scholar-in-residence for Biola's Center for Christian Thought.
At this point in your journey, who or what has most shaped your own thought, sense of calling and work as an apprentice of Jesus?
​Very early in my life (around age seven) I began to have rather undeniable (even if rare) experiences of God's presence. I had never heard of the possibility of such experiences in my church experience. While I had heard the stories of Moses' burning bush and Elijah's still small voice, I didn't know those were the sorts of ways God still operated with his people. So within a Christian tradition that did not emphasize an experiential relationship with God, I came to know otherwise. I also knew that such experiences of God's presence and love were transformational–mainly at an attitudinal level (e.g., joy). In junior high I came into contact with a pastor that helped me understand more fully what I was experiencing. But I did not encounter anyone who had a theory of how to follow Jesus in such a way that transformation was the norm. I pretty much thought you just went from experience to experience hoping for another fresh outpouring of the Spirit and that you tried really hard not to sin in the meantime.
Who helped guide you?
J. P. Moreland was the first one, I think, that began to put some theory around the spiritual life. He taught and lived it passionately, which was so helpful for me. And he kept talking about Dallas Willard, whom I really didn't appreciate at first. I thought Spirit of the Disciplines smacked of legalism. I just wasn't ready for it when I first read it at about twenty-years old. But eventually myself and a few other folks in graduate school got together and started doing some reading. Henri Nouwen, Richard Foster, Thomas Kelly, M. Robert Mulholland, EugenePeterson, and eventually back to Willard. Then, we thought we should hear more from some of these people so we went on to plan three spiritual formation conferences at Biola University in the mid-1990s which featured folks like Willard, Brennan Manning, James Houston, Glandion Carney, Emilie Griffin, LarryCrabb, and others. Rubbing shoulders with these folks really enlivened me to the realistic possibility of spiritual formation in Christ. And doing all of this in community with these friends was essential.
What were you coming to notice about you and the Spirit?
On my own I don't think I would have noticed as clearly what the Spirit of God was up to. I could see him at work in the others in ways that I was blind to myself. I should also say that somewhere along the way I was exposed to "pop" psychology and good Christian psychotherapy. Being in therapy has been a discipline for me on and off for close to thirty years. While I am sure God would have his way with me without therapy, having seen God use it so powerfully in my life I can't imagine my journey without it.
And you would eventually go study under Dallas Willard.
Yes, I did my Ph.D. at USC under Dallas' supervision. Again, it's hard to even imagine how I could have gotten along without my times with Dallas. He embodied the kingdom reality of God in a powerful way that I had never seen before or since. I have a book chapter entitled "The Evidential Force of Dallas Willard." He was a force to be reckoned with because Dallas, along with Paul, was "struggling with all [Christ's] energy that he powerfully works within me" (Col 1:29).
Academic and devotional writings on 'spirituality' among evangelicals tends to focus on one's interior – e.g., 'inner transformation.'

How has the Journal sought to address issues of Christian spirituality

in a more 'whole-life' sense?
Right, there has often been a perceived tension between "inner" and "outer" in Christian spirituality. Jesus was fairly insistent on the need to change the inner–cleaning the inside of the cup (Mt 23), the healthy tree produces healthy fruit (Mt 7), "For from within, out of people's hearts…" (Mk 7), etc. I think the importance is to see that the inner life is inherently connected with the entire person and the whole of a person's life. Perhaps we could say that the whole of life includes the inner as the pivotal dimension of the person. But it is this sort of discussion that is ripe for scholarly investigation and the Journal of Spiritual Formation & Soul Care seeks to host this sort of discussion. I will say that over our ten years of publishing we have had many articles and essays that focus on those dimensions of persons that are often neglected in contemporary evangelical spirituality. For instance, we did a special issue on the theme "Spirituality and Mission" in Spring 2013 and we had another curated discussion on the theme of "Embodied Spirituality" in Spring 2014. Articles from those issues are some of our most sought after publications. ​
The Journal recently celebrated its ten-year anniversary with the release of the Spring and Fall 2017 issue. What stands out to you about the journal's contribution thus far?
​When I look at the twenty issues we have published over the last ten years, I think of the many e-mails we've received or in-person conversations expressing gratitude for this or that article. And then I think that there is a good chance the article in question wouldn't exist apart from the existence of the Journal. There simply are not many places to publish scholarly work on Christian spirituality, let alone an evangelical approach to Christian spirituality. Over the summer I was at a small town church where one of the elders was referencing the Journal and the help that one of the articles had been for their congregation. You just don't hear that kind of thing very often–a scholarly journal article helpful to a small town congregation?! That's amazing. So, one thing we've done well, I think, is to help bridge the academy and the church.
Since its inception, the Journal has intentionally sought to foster an interdisciplinary conversation on issues of Christian spirituality. Why does that interdisciplinary orientation matter for the Journal and the 'state of the literature'?
​One way to get at this is to realize that sanctification is a lived doctrine. Not all doctrines are lived. We don't live the incarnation (Jesus did), we don't live eschatology (at least not yet), we don't live God's omniscience (we live in light of it). But we actually live out our theology of sanctification–what I believe about sanctification makes a difference for what I do when I wake up and how I go through my day (at least it should). So that makes the study of sanctification–or Christian spirituality–an interdisciplinary affair. Part of what other disciplines get at is the existential nature of the spiritual life. Sociology investigates what spiritual life looks like in particular groups and settings. Psychology investigates the psychological dynamics of life in the Spirit. History investigates the ways of the Spirit as it has been exhibited across the lifespan of the church. Philosophy investigates the evidential basis for these sorts of claims as well as the metaphysical, epistemological, and moral matters that lie at the foundations of spiritual formation. These and other disciplines come into play to help get at the particularities of the Jesus way of life. ​
What might be some important meta-questions that philosophers should consider taking-up in the Journal's pages, including 'philosophy of spirituality' questions?
​Well, first, I think there are some fairly developed philosophically-oriented views of Christian spirituality already in existence that deserve careful attention. Of course, Dallas Willard's works have all sorts of places of entry into the discussion for philosophers. Paul Moser's recent works on religious epistemology [see also "Christ-shaped philosophy" project] are a gold-mine for further philosophical research as are James K. A. Smith's books.​ Lesser known are philosophers like Thomas R. Kelly and Douglas V. Steere who developed philosophically rich accounts of Quaker spirituality. When you look at philosophers such as these the meta-questions that repeatedly arise have to do with the metaphysics of spiritual reality, the nature of virtue formation, and overall accounts of soteriology that make sense of the place of spiritual formation in the Christian life.
Some examples of these questions?
For instance, what is the nature of spiritual reality and what are the conditions under which persons can come into contact with spiritual reality?; what is the best way to conceptualize the role of spiritual life in our overall understanding of the human person?; how is it that life in the Spirit brings about changes in human psychology that give rise to virtues?; what is the role of the body, mind, will, emotions, etc. in Christian virtue formation?; what sort of soteriology best explains and accounts for Christian formation in the way of Jesus?; etc. Speaking of Jesus, I should say that Jesus' teachings are the best place for philosophers to start when it comes to understanding spirituality. What Willard did so well was take a teaching of Jesus and really get to the bottom of it in terms of the way of life in the kingdom he prescribed.
By design, the JSFSC has encouraged Christian philosophers to contribute to its pages. As a historical snapshot for our readers, what has tended to be the focus of those articles?
​O.k., here is a snapshot of some Christian philosophers who have contributed to the journal. Mike Austin (Eastern Kentucky University) wrote an article on sports as a type of spiritual exercise. J.P. Moreland (Talbot) has written on Willard's ontology of the person and its implications for formation. Dan Speak (Loyola Marymount University) responded to an article written by Willard on the will and the flesh. Gregg Ten Elshof (Biola University) addressed Willard's interpretation of the Beatitudes. Paul Moser (Loyola University Chicago) wrote an essay on philosophical reflection and formation. And Brandon Rickabaugh (Baylor University) addressed knowledge of God as a type of knowledge by acquaintance. These and other contributions to the journal by philosophers are some of our best publications.
What are some common areas of spirituality, spiritual formation or questions of soul care that merit greater philosophical attention?
​I think any question of Christian spirituality can benefit from a philosophical approach. For instance, marshaling evidence for various claims of Christian formation is urgently needed. I know folks who try to argue for the importance of spiritual direction in their local churches and they just get eaten alive because they do not have well-formed biblical, theological, and philosophical arguments. Alternatively, looking carefully at the evidential base for spiritual principles and practices (e.g., certain forms of contemplative prayer) can bring about much-needed qualifications as well as an appropriate intellectual humility to proponents of these practices. Whether it's a stereotype or not, it does seem that many persons involved in spiritual formation are driven by their own experience and therefore they often appeal to their own and others' experience. But that only goes so far and it never goes far enough. Philosophers, for better and for worse, bring a more objective, logical mind to these questions. While that can lead to an unhealthy critical attitude, it can also lead to a more grounded and nuanced understanding of Christian spirituality.
Is there one common area that merits greater philosophical attention?
If I were to pick one, it would be the nature of the Divine-human relationship. For instance, a philosophical conceptualization of how human minds interact with the Divine mind is sorely needed, including the criteria whereby one can know that God is influencing one's thoughts (see 1 Cor 2–3). Jesus seemed keenly aware of the presence and will of his Father (e.g., see John 8:29). If we are going to imitate Jesus we need to imitate the way of life he led with his Father by the Spirit. But, unfortunately, many folks either don't think about the nature of God's presence at all or, what might be worse, they think of it operating like magic or in overly romantic categories (i.e., a felt sense of God's love). The other prevalent view is to reduce God's presence to beliefs one has about God. There is simply a conceptual desert for many when it comes to thinking about life in interactive relationship with God. Philosophers could really help fill in this absence with well-formed biblical and theological concepts.
​This special issue [deadline for CFP is February 28th!] is particularly focused on what can be done and has been done regarding spiritual formation in educational settings–particularly the church and university. Of course, there has been a lot of work in virtue epistemology and virtue ethics on the question of whether virtue can be taught. This goes all the way back to Plato's Meno but more recently Robert Adam's A Theory of Virtue ends with a chapter on whether virtue can be taught. Linda Zagzebski's recent Exemplarist Moral Theory and Nancy Snow's work is relevant here as well. All of this to say, this special issue is crying out for some submissions on issues related to the teaching of virtue. What role does direct instruction on the virtues have in virtue formation and formation by the Spirit? What role does exposure to exemplars have? How about spiritual practices? There is also a lot of empirical, psychological work on virtue acquisition that is relevant here and much of that work has been profitably discussed by philosophers (see, e.g., Christian Miller's recentbooks). It would be wonderful to have some submissions engaging this material.
Dallas Willard's philosophical and theological assumptions are an important pathway into certain aspects of the Journal's contributions. For those interested in the 'Willardian corpus' and its significance, what do you see as some yet-to-be-fully-realized contributions from Dallas's insights applied to issues of Christian spirituality?
​Great question! First, I think we need to make sure we understand Willard's own views. I often find that my first take on what Willard is saying is completely wrong. My second take is closer to what he actually held, but it really takes three or four approaches to Willard to get at the nuanced way he addresses these issues. Even still, I sometimes worry whether I am understanding him correctly. So that is a project in and of itself. What actually is Willard's view of this or that aspect of spiritual formation? After that is clear, we need folks to develop some of Dallas' insights more fully. Critical evaluation and emendation is needed as is developing the arguments for some of Dallas' views more fully than he did. Then there is the work of implications.
What might be a Willardian philosophical foundation to build on?

This all has to start with Willard's realist epistemology and that includes his understanding of concepts. Philosophia Christi published an article in vol. 1, no. 2 in which Dallas offers his clearest presentation of these issues. The first and last couple of chapters of Knowing Christ Today apply this realism to his understanding of faith and knowledge of God/Christ. All of that is great fodder for further philosophical reflection. Then one should turn to Willard's understanding of the nature of God and God's kingdom, Jesus as providing access to and a way of life within God's kingdom, and finally how it is that intentional engagement with such a way of life is transformational. I think all of this is ripe for further philosophical analysis. Willard is one of those philosophers the investigation of whom brings about great rewards. Also, sometime in this current year Willard's posthumous book, The Disappearance of Moral Knowledge, will be published by Routledge. This book is a history of 20th century ethics with an eye to the failure of moral theory to ground moral knowledge and a brief positive case for the possibility of moral knowledge. All of this is foundational to Willard's work in spiritual formation as it puts forward views that provide the basis for his sort of optimism and confidence regarding knowledge of spiritual life.